Who needs construction and contractors plant Insurance?
Anyone who is undertaking a contract involving the construction of a building or infrastructure project.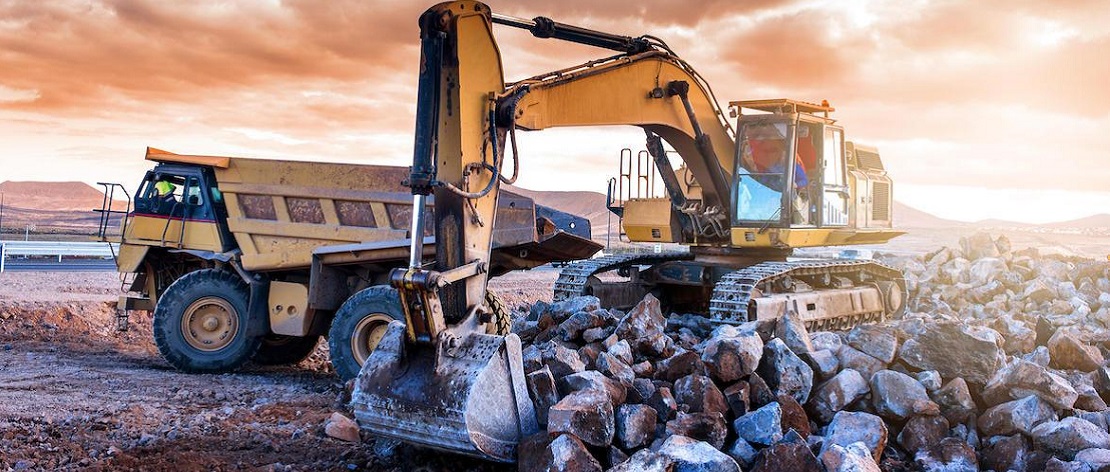 Examples of where a Construction or Contractors Plant policy are utilised are when building or erecting:
A factory or other commercial development

Housing developments

All infrastructure projects  such as Power Stations, Treatment works and Pumping stations, Roads and Bridges, Wellhead pads and other Oil fields general construction

Pipelines
Anyone using or supplying Contractors Plant and Machinery, and anyone undertaking the installation of machinery or plant as a standalone contract without the construction of the building to house it, will also need cover for the installation risk.
Cover can be arranged on a Principal Controlled Basis (PCB)+ or on a Contractor Arranged Basis (CAB)+, Contractor arranged policies are normally due to a requirement to arrange the cover under the contract terms and conditions.
Continue reading for more detailed information about these covers or go to the key facts documents at the bottom of this page.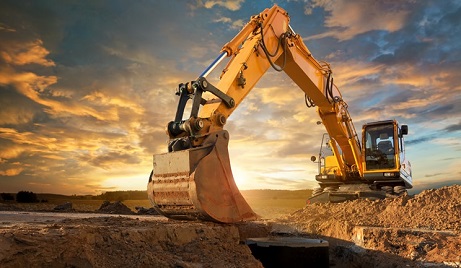 Construction Plant Insurance
Construction insurance is an overall name given to various types of insurance policies that provide coverage for property damage, third-party injuries or damage claims covering the construction of buildings/infrastructure and /or the installation of Plant and Machinery.
The first policy Almaseer wrote back in 2012 was a Contractors All Risks Policy and since then construction business in all its facets has been central to our business.
Many factors dictate the type of construction insurance coverage one would need for a given project or business. These factors include, the person's relationship to the project (contractor, property owner, subcontractor, etc.), the type of entity buying the insurance (business or individual), and the type of property to be covered.
We are able to offer a full range of Insurance policies to provide cover for your construction risks be they Project related or on an annual basis.
We are also experienced in handling major construction losses (multimillion USD) and have close working relationships with Specialist Loss Adjuster and Surveyors who operate in the region as well as specialist risk Surveyors who undertake work on our and our reinsurer's behalf.
We can provide cover based on a standard Munich Re form which can be endorsed to cater for the majority of contracts seen within Iraq but we can also provide cover on Client Specific wordings (Basra Oil Company form for example) or Manuscript / Bespoke wording subject obviously to reinsurance support.
Please Contact Us where we will be happy to assist you.
Contractors Plant & Machinery Insurance
Anyone owning or leasing contractors plant or equipment needs to ensure the plant and machinery assets are protected from a range of events that could cause damage or loss to their equipment or where you are responsible for either for the replacement or repair of leased Machinery & Plant.  The principal or lease company will often insist under the contract terms that insurance cover is placed.
We can provide cover for Contractors Plant and Machinery under our Construction/Erection All Risks + policies. We also write Contractors Plant and Machinery on a standalone basis.   Standalone cover is used when the contractor doesn't place the Construction All Risks policy or equipment is being used between several contract sites, and where a contract allows it makes more commercial sense to have a policy covering all sites.  Where the Principal is providing cover on the Works a standalone policy will be the only option available to conform with contract terms.
Our policies use the industry standard Munich Re All Risks CPM wording or in certain cases or where requested the Oil Industry Plant and Machinery Floater Form. Contractors Plant and Machinery cover is one of the staples in our underwriting portfolio.  We cover all trades from loading equipment at ports, agricultural equipment through to highly specialised mobile drilling equipment, cranes (mobile and static) and even portable laboratories.  For more information see the Key Facts section or Contact us 
Please check out the key facts details in order to find the information and technical details you need to know about your insurance.
Quotations and Indications
Whilst we will undertake to provide a quotation or indication if requested for business presented to us, we cannot make any promise or guarantee that we can provide a quotation or indication.
Where we do provide a Quotation or Indication it will be 'open' for a number of days during which it can be bound.  If cover is requested after this time has expired there is no guarantee that:
Terms will be the same as originally indicated
We will be able to provide a quotation or indication
We may therefore have to requote the risk and additional information may need to be supplied.
Where we have indicated that the cover is 'Subject to' a number of items either being provided or completed prior to issuing the policy and going on cover.  These must be completed and confirmed acceptable by us in writing before we can issue coverage or where we have waived them this will only be if we have confirmed the waiver in writing.
Check out Our client service