Who Needs Transportation Insurance?
If you own or use Vehicles on the public highway or transport /import/ export your own or customers goods you will need Insurance.
What We Can Cover
We provide as standard two main areas of cover:
Motor Fleet Insurance covering all types of Motor vehicles you own, lease, or are responsible where you operate two or more vehicles and need competitively priced, flexible motor cover meeting local legislation combined with superior claims handling.We pride ourselves on our motor claims handling having an inhouse motor engineer and an inhouse claims team who deal with any claims that have occurred under our motor policies.

We have close working relationships with numerous main dealers and independent car repairers throughout Iraq including specialist fully qualified repairers of armoured vehicles.

All repairs undertaken come completed with a 12-month guarantee and a full damage report for your records including before and after photographs of the damage.

Marine & Inland Transit Insurance is for any business or individual that is looking to protect their goods being imported or exported from Iraq / worldwide including Inland transit if required and who doesn't want to rely on the freight forwarders or carriers cover which is often limited as to cover and compensation payable in a loss situation
Both are covered in more specific detail under their own respective headings below.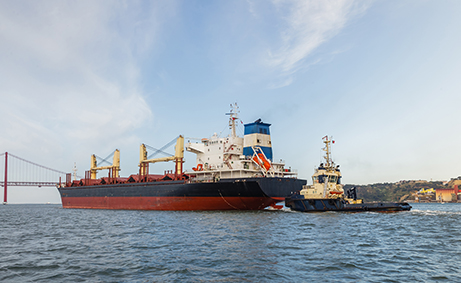 We are primarily interested in two main areas of cover:
Fleet Insurance – covering all types of Motor vehicles and
Marine and Inland Transit – which provides cover for the transportation of own or third party goods in, around and outside of the Republic of Iraq


Both are covered in more specific detail under their own respective headings below.
Whilst not core cover to us we can consider Marine and Aviation risks if requested although these will both be subject to heavy reinsurance involvement and availability of cover / limit will be dependant on the reinsurance marketplace.
Our policy provides motor insurance cover for companies or businesses that own or use two or more vehicles registered for use within the Republic of Iraq.

We can consider private individuals if they have two vehicles or more and meet our underwriting criteria.

The policy can cover vehicles that are owned by the Policyholder or Vehicles for which they are made responsible for insuring under a lease, hire or contractual arrangement.

Our Fleet motor cover is designed to be very flexible in the cover that we can provide, from basic Third party only coverage, either ground up or sitting excess of the local statutory cover provided outside of the KRG region or ground up where this coverage doesn't apply.
We can provide Compliance with major oilfield operator contract conditions including:


Joint Insured Clause

Indemnity to Principal Clause

Subrogation Waiver Clause

30 day notice of cancellation / alteration clause


Where a Ministry and or SOE are involved in an account we also include clause relating to ownership / claims handling to negate any disputes arising over claims settlement payments
We will consider private individuals if they have two vehicles or more
Please click on the key facts below for more information.
Our marine cargo insurance covers losses arising from physical damage to goods whilst being transported around the world, whether by road, rail, sea or air It ensures yours' &/or client's goods are insured against a range of potential perils which can include loading and unloading or in temporary storage depending on the cover basis chosen

We can provide cover for one-off movements through to annual Marine Open cover policies for those importing/exporting goods on a regular basis.

We also provide Project coverage for any goods relating to a project including critical plant and machinery as well as normal goods to be incorporated within the project.

Having the cover is often a contract stipulation for those companies working within the Oil and Gas sector and for those undertaking large construction projects.
There are numerous extensions to the Institute clauses that can be provided depending on your needs.  These can vary from very basic straightforward extensions right up to the provision of Delayed Start Up cover for equipment critical to a project

It is very important that you do not make the assumption and assume that the carrier will automatically reimburse you for the full value of your goods should they get damaged.

This is a common misunderstanding. Shipping companies are only liable to pay you a sum up to the amount specified in their trading conditions – which will often be far less than the goods are worth, with the probability of only a few dollars per kilo in compensation,

Arranging your own Marine Transit coverage will remove this risk to your business.

Please click on the key facts below for more information.
Quotations and Indications
Whilst we will undertake to provide a quotation or indication if requested for business presented to us, we cannot make any promise or guarantee that we can provide a quotation or indication.
Where we do provide a Quotation or Indication it will be 'open' for a number of days during which it can be bound.  If cover is requested after this time has expired there is no guarantee that:
Terms will be the same as originally indicated
We will be able to provide a quotation or indication
We may therefore have to requote the risk and additional information may need to be supplied.
Where we have indicated that the cover is 'Subject to' a number of items either being provided or completed prior to issuing the policy and going on cover.  These must be completed and confirmed acceptable by us in writing before we can issue coverage or where we have waived them this will only be if we have confirmed the waiver in writing.
Check out Our client service