Who Needs Personal Accident / Travel Insurance?
Anyone who wishes to protect themselves and/or employees from Personal Injury or Death caused by accident or who needs to provide Travel Package cover.

Our Personal Accident and Travel Insurance packages provide cover for those working in Iraq including travelling to and from the country or can be extended to include cover in the wider region or globally including High Risk Territories.
The following listed Territories are regarded as 'High-Risk Territories'
Syria, Libya, Yemen, Afghanistan, Iraq, Somalia, South Sudan, Sudan, Ukraine, Pakistan, Lebanon, Nigeria, Egypt, Turkey, Burundi, DRC, Mali, Central African Republic, Ethiopia, Colombia, Chad, Cameroon, Israel/PA, Kenya, Algeria, Thailand, Niger, Russia.
NOTE: Even though a territory is shown on this list, your country of residence may ban travel to it for its citizens or it falls under Sanctioned Territory legislation (EU, UN, USA etc) . As this list is subject to change at short or no notice it is important to check with us before purchasing cover using contact us
We know what it is like for individuals or groups travelling unsupported to feel isolated when something happens. Be it an emergency medical issue, accident, political unrest or a terrorist attack. In today's geopolitical climate we know how this could occur anywhere.
Our Personal Accident and global travel insurance covers provide the usual coverage seen under most standard policies, but as we specialise in insurance for those that work in or travel to high risk areas, as well as the usual travel destinations, we can offer you the most comprehensive and secure specialist packages for your total peace of mind anywhere you are planning to travel.
We cover you first and foremost for those items that concern your Safety and Health and to help you as an employer to fulfil your duty of care to protect employees at work whilst abroad and on the move, whilst enabling better risk mitigation.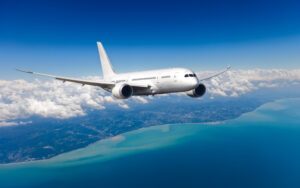 Issues that you may, if unlucky see once in a lifetime, have for us been a daily fact of life and our pragmatic and innovative response to major issues and crises arising is part of our normal days' work. This approach combined with the specialist third-party advisers we work with gives us a unique Personal Accident and Travel Insurance solutions protecting you and your employees first and foremost.
Our offering consists of standard package policies which have been designed with Iraq and other high risk territories in mind or a more bespoke offering for those that need specific tailored coverage.
We can provide cover for small domestic businesses or an individual traveller with basic needs up to multinational businesses requiring flexible and tailored programmes in multiple territories. Our wide range of customers in numerous trading sectors demonstrates our broad appetite for risk with in-house claims handling and the ability to react and adapt to the changing risk landscape in countries such as Iraq and its neighbours.
Please click on either one of the two headings below for a brief overview of each product line:
Is a type of cover that financially protects you and /or your employees if you are injured, disabled or killed due to an accident.  The level of benefit can be a fixed sum or a multiple of salary and can have a range of extensions covered which are described under Key Facts.
Cover can be arranged with the beneficiary being the individual Insured Member or employee following the death or serious injury of an employee.
The cover we can provide within Iraq is wide and can include Death and Personal Injury caused by a terrorist act or war (subject to specific exclusions).
Is a type of insurance that covers the costs and losses associated with traveling. It is useful protection for those traveling domestically or abroad and can offer a wide range of benefits under either a standard package or for those needing specific coverage a bespoke policy offering.
For the levels of coverage we can provide please click on Key Facts then choose 'Limits Available' 'Travel Insurance'.
Please check out the key facts details in order to find the information and technical details you need to know about your insurance.
Quotations and Indications
Whilst we will undertake to provide a quotation or indication if requested for business presented to us, we cannot make any promise or guarantee that we can provide a quotation or indication.
Where we do provide a Quotation or Indication it will be 'open' for a number of days during which it can be bound.  If cover is requested after this time has expired there is no guarantee that:
Terms will be the same as originally indicated
We will be able to provide a quotation or indication
We may therefore have to requote the risk and additional information may need to be supplied.
Where we have indicated that the cover is 'Subject to' a number of items either being provided or completed prior to issuing the policy and going on cover.  These must be completed and confirmed acceptable by us in writing before we can issue coverage or where we have waived them this will only be if we have confirmed the waiver in writing.
Check out Our client service